The Mississippi Mass Choir's Jerry Mannery Appointed Pastor Of Church!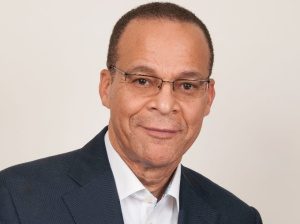 REV. JERRY MANNERY PASTORAL APPOINTMENT –
"WE ARE ONE UNITED METHODIST CHURCH"
"Rev. Jerry Mannery has been appointed Pastor of We Are One United Methodist Church of Jackson, Mississippi.  According to Rev. Mannery, the heart of his ministry is simple: "I believe in the Apostle's Creed, and I believe I must align it with my deeds. It is rooted in the Word of God and powered by prayer. I have a passion for helping others see themselves in the Good News story and
to equip them to perform their role in making disciples of Jesus Christ for the transformation of the world."
Installation Services will take place on Sunday, January 6, 2019,
10:00a.m. The church is located at 1315 West McDowell Road, Jackson, Mississippi, 39204.
The public is cordially invited.
About Jerry Mannery:
"By the grace of God, I am what I am… "(1 Corinthians 15:10) Below are some of the things He has accomplished through him: Jerry served as Executive Director of the Gospel Division of Malaco/Savoy Music Group for over a decade, overseeing the day-to-day operations of the Division, including promotion, production, artist relations, marketing, and administration. He is also an accomplished songwriter, with over thirty (30) recorded songs to his credit. He is the founder of the Mississippi Children's Choir, and a founding member of the Mississippi Mass Choir, where he has served as Executive Director since 1993 and one of its composers and producers.
He has served on several music industries Board of Directors, including the Gospel Music
Hall of Fame, the American Gospel Quartet Convention, and the Mississippi Musicians Hall of Fame. He is a voting member of The Grammy organization NARAS and served as Second Vice-President of the Memphis Chapter, as well as a 12-year stint on the Grammy's National Screening Committee for Gospel Music. In 1995, he became the first African-American to retire from the Jackson, Mississippi Fire Department with the rank of Captain. He was named Fireman of the Year in 1991 and 1994. In 1996 he was named National Alumnus of the Year at Lanier High School.
In 2006 he accepted the position of Client Service Director of Owens-Morris Communications, a Chicago-based full-service marketing and communications agency, with corporate and entertainment clients including TV One and ExxonMobil. In 2011 he co-founded Faith-Based Communications; a full-service marketing and communication agency, dedicated to helping the corporate community to reach and influence the faith-based market.
For the last five years, they have managed and produced the 15 cities McDonald's Inspiration Celebration Gospel Tour.
In 2017 he became a published poet with the release of "Plumb Lines," a collection of poems, prose, proverbs, and painting to glorify and extol the Lord, and to enlighten,
encourage and edify the readers." Notwithstanding all of the aforementioned, his crowning moment came on September 16, 2018, when he was "Licensed for Pastoral Ministry" in the United Methodist Church. He and his wife of forty years, Sharon, have two children: Dr. Yanci Olivia Mannery-Baker (Benjamin) and Jerron Eli Mannery (Kassundra). They have four adorable grandchildren: Kennedi, Landon, Ansleigh, and Olivia.
For more information contact: jerrymannery@gmail.com