The Mississippi Blues Child Is Back!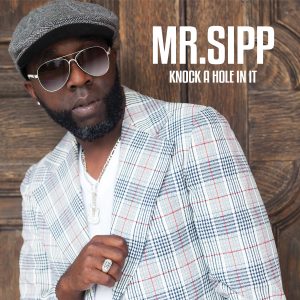 The Mississippi Blues Child Is Back!
The multiple award-winning Blues guitarist Mr. Sipp "The Mississippi Blues Child" released his new album entitled Knock A Hole In It today April 7th through the legendary Malaco Records.
Prepare for twelve brand new tracks of furious fretwork, sizzling solos and vicious licks that have become the identifying features Sipp has built his name on. With this album he is bringing in a diverse landscape of sounds and concepts that is sure to be enjoyed by old fans of the Blues; while also attracting new ones.
This is the work of a true Bluesman. He's bringing his six-string finesse to create classic Blues guitar magic paired with a modern sensibility in his songwriting. His impressive vocals can transition from intense emotion to heartfelt tenderness while never sound forced.
Fresh off of his excellent portrayal of the late Blues master B.B. King for CMT's new series Sun Records, it seems that Sipp is well on his way to being a legend himself. Don't miss the latest chapter in the book of TMBC.
Download Here:
️ iTunes: http://apple.co/2nbs0AQ

 Spotify: http://spoti.fi/2nLB8fb

 Amazon Music: http://amzn.to/2mCI0yU

️ GooglePlay: http://bit.ly/2lBvbp7