Malaco Records featured on MixOnline, Discussing 50th Anniversary and the Future Ahead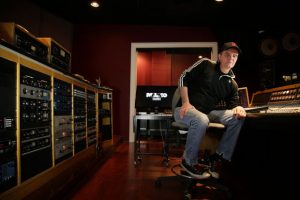 "Malaco Studios has survived industry upheaval, streaming and plenty of pop-music trends to thrive as an independent soul, blues and R&B mecca after 50 years.
But the home of hits like "Mr. Big Stuff," "Groove Me" and "Ring My Bell" almost didn't survive after a tornado blew away much of its Jackson, Miss., headquarters.
Chief engineer Kent Bruce was in the facility on April 15, 2011, and had just heard reports of a tornado nearby when he decided to check out the radar. Before he could pull it up, though, his ears began to pop as the pressure dropped. He and a dozen other staffers raced into an interior room just as the suction slammed the door shut and the roof started to cave in. Minutes later, what was left of Malaco lay in soggy heaps of debris."
Jim Beaugez writes about the fateful day that a tornado came and devastated the original Malaco Records compound. Chief Studio Engineer Kent Bruce talked about Malaco's past glory, it's unexpected loss, restructuring and what the future holds for this legendary record company. For the full story, read more here.