Luther Jennings of the Jackson Southernaires Passes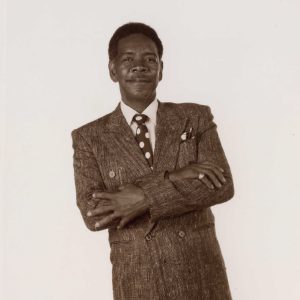 The founding member of the legendary Jackson Southernaires, Luther Jennings, passed Wednesday, May 8, 2019. Funeral services will be held Saturday, May 18, 2019, at The Tabernacle of Praise Church 1917 Forest Avenue Jackson MS. 39209. The service begins at 11 a.m.
The Jackson Southernaires epitomize the gospel quartet sound: hard lead singing and preaching, bluesy rhythm, rich harmonies and messages that combine biblical truth with old-fashioned common sense. The group was formed in Jackson, Mississippi, in 1940 by local music producer Frank Crisler. Like many quartets, the Southernaires started by singing in local churches for freewill offerings. But in 1963, anchored by the combined talents of brothers Franklin "Frank" Delano Williams and Huey Proctor Williams, and electrifying vocalist Willie Banks, the quartet scored a record deal with Song Bird, a subsidiary of Peacock Records. Their debut single was the hard-driving The Greatest Creator.
The Jackson Southernaires became Malaco Records first gospel artist in 1975. They paved the way for the company's now estimable Gospel Division. For more than two decades, the Southernaires released a string of Malaco albums, all marinated in their trademark smooth southern soulfulness. Many made the Billboard Top Gospel Albums chart. Charting albums included All God's Children and Down Home (both from 1975), Legendary Gentlemen (1979) and Lord, We Need Your Blessings(1985). They were named one of Billboard's Top Ten Gospel/Soul Artists several years in a row.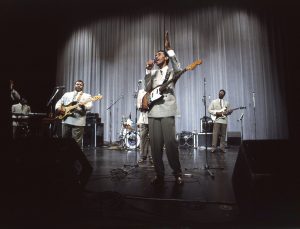 In an era when gospel quartets were losing ground in radio play and record sales to gospel choirs, the Jackson Southernaires remained immensely popular. Radio favorites from their early Malaco years include Lord, Please Remember Me (1975), Just Can't Make It By Myself (1978) and a gospel rendition of Anne Murray's 1978 You Needed Me as I Needed Him (1980).
The Jackson Southernaires had a knack for striking a tender chord in the hearts of their listeners with heartwarming story songs such as Too Late, Thank You Mama for Praying for Me and their cover of Red Sovine's 1976 CB radio novelty, Teddy Bear.
In addition to their own output, the quartet assisted Prince Dixon on three of his albums. Malaco released one of them: 1976's Prince Dixon with the Jackson Southernaires. They also supported the Reverend Curtis Watson on his self-titled Malaco album in 1978.
With new personnel, the Jackson Southernaires remain active in the new millennium. In 2010, Jackson, Mississippi, honored their hometown heroes by renaming the street Bailey Avenue Extension "Jackson Southernaires Drive."