FAME Studios Founder Rick Hall Passes Away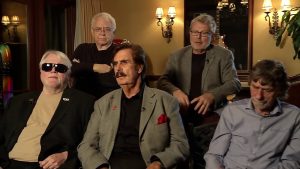 Malaco Records is sad to hear about the passing of Rick Hall, the father of the Muscle Shoals sound and the founder of FAME Recording Studios.
Hall was an integral part of the Muscle Shoals music scene and he worked with several artists such as Wilson Pickett, Aretha Franklin, Duane Allman and Etta James to name a few. He is also often credited with helping to discover The Allman Brothers Band.
FAME Studios was a recording studio opened by Hall that saw some of the best musicians and entertainers that recorded in the Muscle Shoals area. In fact, FAME Studios is where Malaco Records produced our first recording.
Rick Hall is a part of music history and his legacy will live on through the many artists that he has assisted.