Bishop Neal Roberson Signs With Malaco Records!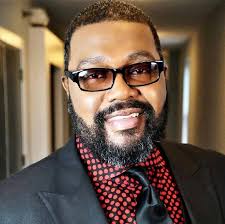 Bishop Neal Roberson is one of the most well-known names in Gospel music. He has led an amazing career and performed on stages across the world. Now he has decided to make a new home for himself here at Malaco Records.
Roberson recently signed and has some major things in store including a new single and an album in the near future. Neal has been in the studio crafting with the talented father-son duo James Owens Jr. and James Owens Sr. who have also produced for Angie Stone.
This isn't the first time the Bishop has been connected with Malaco Records. He was also featured as a part of The Gospel Legends, when he performed "Don't Let The Devil Ride". It's a harmonica driven song that blurs the lines between Blues and Gospel that puts him in great company here.
Roberson's diverse musical background has helped him to form a unique sound that definitely stands out whenever he's onstage. Regardless of who came on before and who's coming on after, Bishop Neal Roberson is gonna give you a show you won't forget.
Stay connected to via all of our Malaco Music Group social media platforms to see what Neal has been putting together.