Kevin McFadden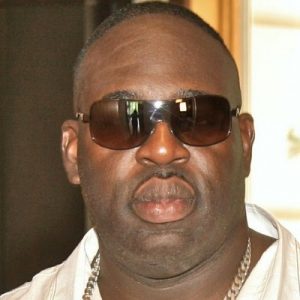 Gospel vocalists hail from a variety of backgrounds, but Kevin McFadden may be one of the only gospel singers to have once been a professional football player.
Originally from Maryland, McFadden attended the University of Cincinnati, where he played on the football team and sang with the Cincinnati Choral Union from 1985 to 1988. The defensive tackle was named second team All American and was recruited by the Pittsburgh Steelers, but injuries forced him to depart the team after only one year.
McFadden met Alan Friedman of Atlanta International Records (AIR), who released his debut album, Kevin McFadden & Redeemed, in 1998. The album, produced by Ryck and Dutchez Carter for O.D.M. Productions, captured audiences with its blend of R&B and hip-hop elements with biblically based and socially relevant lyrics. Songs such as A Word for You, Work While It's Day and the smooth sacred ballad Hold Me garnered radio spins. By year-end, the album entered the Billboard Top Gospel Albums chart and was listed in the top ten gospel albums of the year, according to the Knight Ridder / Tribune News Service. The debut also secured McFadden a Stellar Award nomination for Contemporary Male Vocalist of the Year.
At some point, McFadden put his music career on hold to coach high school football. Still, he never strayed far from his passion for singing and recording inspirational music. In 2002, he released an independent project, Real Life, Feel the Music, featuring a live version of A Word for You. Dance With the Father appeared on producer Lionel Green's Gospel Skate Jams, Vol. 1 in 2006.
Today, McFadden combines his singing and recording proclivities with his team sports experience to inspire young people to be their best. Titles of songs like Gotta Do It and Bring That Fire, from his independently produced hip-hop CD Ballin' (2017), are two examples. But his repertoire is not entirely serious. On the 2013 EP Football Mania: Season 1, he offers infectious songs and beats to rally college football fans on game day.