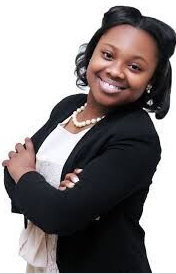 Of all the artists featured in Rejoice and Shout, Don McGlynn's 2010 gospel music documentary, the one who stood out most was a young girl. Brimming with inner conviction, unflustered by the adult female singers and impishly grinning toddlers surrounding her in the church pew, the girl stood and sang Amazing Grace with studied abandon and a reverence well beyond her years.
Those who watched the documentary could not forget Jekalyn Carr and her captivating performance of the beloved hymn. Since then, the native of West Memphis, Arkansas, has assembled an impressive body of work and garnered some of the music industry's highest accolades. Her faith-based songs, and the effusive manner in which she sings them, like an evangelist with a throaty purr, give listeners renewed hope that better days lie ahead.
She was born Jekalyn Almonique Carr on April 22, 1997, to Allen and Jennifer Carr. After her appearance in Rejoice and Shout, Carr independently released her debut solo album, Promise, in 2010. In February 2013, Lunjeal Music Group, Carr's label that is headed by her father Allen, signed an exclusive distribution deal with Malaco Records. Soon afterward came her second album, Greater Is Coming. The title track was her first official single. Debuting on the Billboard Top Gospel Albums chart at No. 3, the album, as well as the single, led to the 16 year old receiving her first Stellar Award.
Other singles followed, such as They Said, But God Said (2013), It's Gonna Happen (2014) and Something Big (2015). Each was a variation on the message of optimism Carr offered originally on Greater Is Coming. The album It's Gonna Happen (2014) found Carr sharing the microphone with the likes of gospel legends Evangelist Dorothy Norwood and Pastor Shirley Caesar, and newer stars Earnest Pugh and Alexis Spight.
Carr's evangelistic singing and portfolio of positive messages inspired her to add motivational speaker to her resume. Such religious ambidexterity led Jet magazine to call Carr "One of the Top Ten Faces You Need to Know" and Ebony to add her to its 2014 Power 100 list of the most influential people.
Carr's latest album, 2016's The Life Project (Lunjeal Music Group / Entertainment One), debuted at No. 1 on Billboard's Top Gospel Albums and iTunes Top 200 Digital Christian/Gospel Albums charts. The album's initial single, You're Bigger, spent 30 consecutive weeks in the top five of Billboard's Gospel Airplay chart, including four consecutive weeks at No. 1. The single, which Billboard called the second most played song on gospel radio during 2016, earned Carr her first Grammy nomination, for Best Gospel Performance/Song.
—Robert M. Marovich