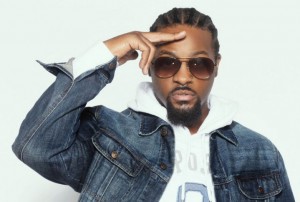 Demarco Lamonte Castle, a.k.a. Gemstones, is a Christian rap artist from Chicago, Illinois.
Born on Chicago's South Side on June 21, 1981, Castle started rapping in the third grade. The work of Bad Boy and Mase inspired him to make rapping his career. He adopted the stage name Gemini and signed with 1st and 15th Entertainment, fellow Chicago rapper Lupe Fiasco's Atlantic Records' imprint. Gemini was a featured artist on Fiasco albums Food & Liquor (He Say, She Say and Just Might Be O.K.) and The Cool (Free Chilly, Dumb It Down, The Die and Go Baby). He appeared on the MTV2 special My Block: Chicago and on the accompanying 2006 soundtrack that features selections by Fiasco as well as Twista, Kanye West and Common.
A planned full-length album, 2009's Troubles of the World, never materialized because of the demise of Fiasco's label and Castle's decision, percolating during this time but cemented after the death of his best friend, to shift his artistic course to Christian rap.
Changing his stage name to Gemstones and his purpose to serving God through music, Castle signed with Xist, the recording division of Terverius "T." Black and Sean Simmonds' Xist Worldwide. By the time Gemstones joined Xist, the company had partnered with Malaco Music Group. The alliance gave Xist the distribution muscle it needed and Malaco a turnkey foothold in the Christian hip-hop marketplace. It also gave Gemstones the national attention he had enjoyed while working with Lupe Fiasco.
Gemstones' first and only album for Xist, Blind Elephant, was released in May 2015. Among those making guest appearances on Blind Elephant are RavO, Annie Castle, Precious and Demya. The album features Gemstones' first single for Xist, Circles, a sobering elegy about black-on-black youth crime in Gemstones' hometown of Chicago. New World captured attention for its prophetic predictions about the political climate after the 2016 US election. Blind Elephant crossed over from the Christian to the Rap charts, peaking at No. 20 and No. 24 respectively in 2015. It also rose to No. 14 on Billboard's Heatseekers Albums list that year.
In addition to his own work, Gemstones has appeared as a guest vocalist on albums by Christian hip-hop artists Hostyle Gospel (Hostyle Takeover, 2016) and Xist label mate Adia (Behind Enemy Lines, 2014). In August 2017, Gemstones told Paul Martinez of Jam the Hype that he was at work on a new album.
—Robert M. Marovich