Christina Bell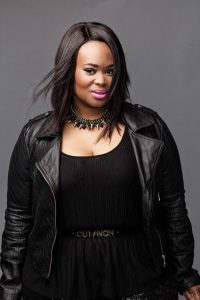 Christina Bell is a rising female gospel vocalist from Shreveport, LA. Singing gospel music for almost 20 years, Christina has traveled the country and shared stages with some of gospel music's biggest names: 
Yolanda Adams
, 
Kirk Franklin
, Marvin Winans, and 
The Clark Sisters
 to name a few. Christina is a former member of 2x Stellar-Nominated Gospel Group Zie'l. Stepping out as a solo artist, Christina signed a solo recording deal with the legendary Malaco Records. Christina aspires to create music that makes listeners feel good. "Being a lover of all genres, I want to draw people from all walks of life to Christ. Make no mistake, God is at the center of my life and I have a job to do. I want the message of love, faith, and redemption circulating outside the church to those who may not know the greatest love—Christ Jesus."
Follow her everywhere on social media at @ChristinaBellOfficial to stay updated!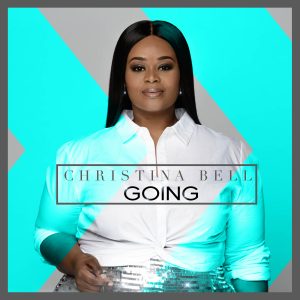 Upcoming Tour Dates:
Friday Oct 19
Mountaintop Faith Ministries
2845 Lindell Rd
Las Vegas
Saturday Oct 20
Glory Christian Fellowship
225D West Torrance Blvd
Carson CA
Sunday October 21
New Season Christian Church
6555 44St
Sacramento CA
Monday Oct 22
The Point Church
5133 Heath Ave
Kearns UT
Wednesday Oct 24
Resurrection Baptist Church
1002 LiveOak Rd
Schertz TX
Thursday Oct 25
Solid Rock Church
3035 Ayers St
Corpus Christi TX
Friday Oct 26
Grand Lodge of Texas Library-and Museum
715 Columbus Ave
Waco Tx
Saturday Oct 27
Antioch Missionary Baptist Church
3920 W Cardinal Dr
Beaumont TX
Sunday Oct 28
Bayou City Event Center
9401 Knight Rd
Houston TX
Monday Oct 29
Disciple Central Community ch
901 N Polk St # 101
Desoto TX
Tuesday Oct 30
Marshall Full Gospel
Holy Temple
3949 W Pinecrest Dr
Marshall TX
Wednesday Oct 31
Prince of Peace Church
501 E McHaney
Blytheville AR
Thursday Nov 1
Bayside Baptist Church
6100 Highway 58
Harrison TN
Friday Nov 2
Olive Branch Church
938 Haven Hill Dr
Nashville TN
Saturday Nov 3
Overcoming Believers Church
211 Harriet Tubman St
Knoxville TN
Friday, November 30
The Rehoboth Cathedral
Brooklyn, NY
Tuesday, December 4
TBN Taping
Orlando, FL