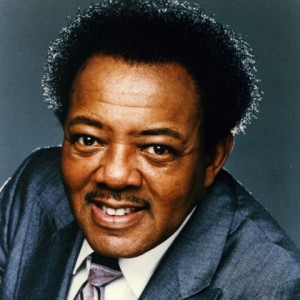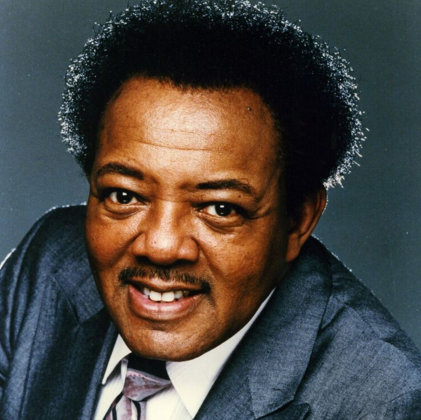 Although he was born in Pittsburgh, Pennsylvania, pianist, singer, choir director and church leader Jeff Willie Banks hit his stride as a member of the rich gospel music community that thrived in Newark, New Jersey, during the 20th century.
Born June 7, 1927, Jeff Banks made his first mark on gospel music in 1947 when he and his younger brother Charles were soloists for the influential Mary Johnson Davis Singers of Philadelphia. Jeff was the piano accompanist on the group's first two records for the Coleman Brothers of Newark's eponymously titled Coleman Records in 1949, and on their two Atlantic Records singles, cut in 1949 and 1950. The brothers formed their own group, the Banks Brothers, and in 1950 recorded their first single, Nothing Between and Every Day, for Regal Records. In 1953, they debuted on Savoy Records with I've Got the Witness. The Banks' relationship with Savoy would last more than 40 years.
Both brothers were called into the ministry. Charles organized the Greater Harvest Baptist Church in the mid-1950s and Jeff served as its minister of music until 1965, when he established his own church, Revival Temple Holiness Church, Center of Deliverance. Both churches were planted in Newark to serve the city's substantial African American population. Before and after starting his own church, Jeff sang with Greater Harvest's Back Home Choir on record and in live performance, most prominently at the 1957 Newport Jazz Festival, where they shared the stage with Mahalia Jackson and Newark's Drinkard Singers. Verve Records recorded their Newport appearance, which expanded the choir's fan base beyond the Newark church community.
Even after becoming church leaders, the Banks Brothers toured and recorded as a duo, releasing singles and albums on Savoy throughout the 1960s and into the 1970s. Their most significant single was the 1964 two-parter, Lord I've Tried, with the Back Home Choir. The brothers' two church choirs even made a couple of albums together around 1969 and 1970.
Jeff's Revival Temple Mass Choir recorded several albums of its own for Savoy during the 1970s and 1980s, starting with Master Mind Is He in 1977. Other albums included Love Lifted Me (1984), Touch Me One More Time (1986), He's All Over Me (1993) and I Am What God Says I Am (1995). You Can Make It If You Try, from 1987's Caught Up in the Rapture, became a radio hit largely through stellar vocal contributions from top-shelf soloists Nancy Jackson Johnson, Donald Malloy and the Reverend Milton Biggham.
After a period of illness, Bishop Jeff Banks died in Newark on January 31, 1997 at age 69.
—Robert M. Marovich