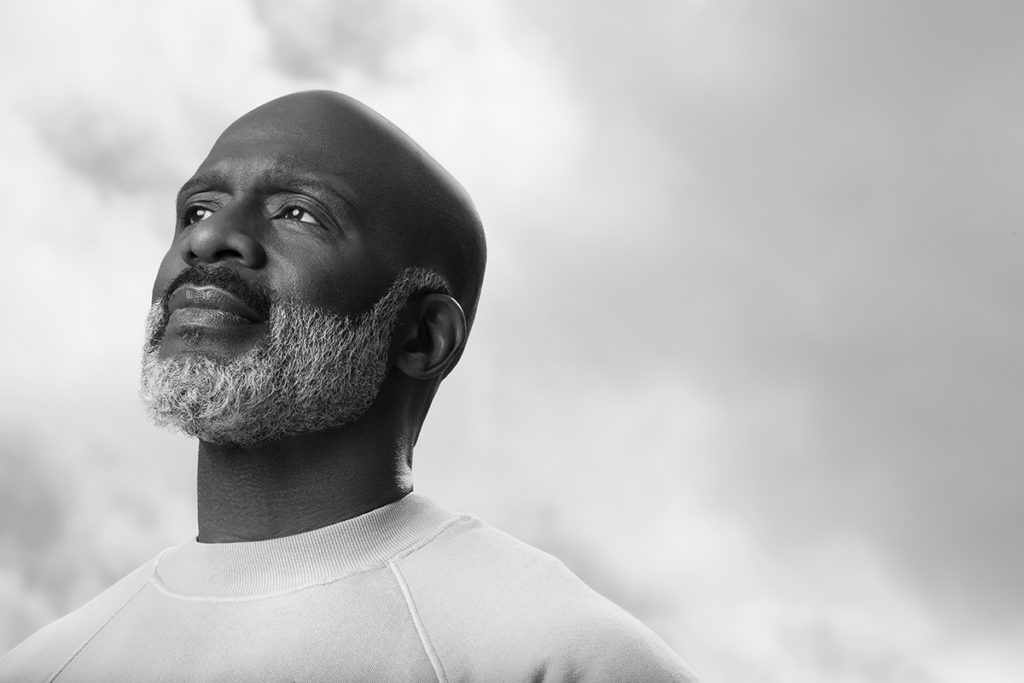 Benjamin, "BeBe" Winans, the six-time Grammy Award winner, is the seventh child and youngest male of the Detroit based first family of gospel music. BeBe is best known as an inspirational, R&B, and popular vocalist, songwriter who along with his musical partner and sister CeCe Winans are the first true Christian crossover artists to hit the mainstream. After 10 years working behind the scenes on projects such as serving as a former Executive Music Producer for the OWN Network's latest scripted series, "Greenleaf" and host of his own radio show on the Heart & Soul Channel (68) on Sirius/XM Radio Networks on Sunday Mornings (9am ET/7am PT), he moves back into the forefront with plans to release a new album and bring his critically acclaimed original musical "Born for This" to Broadway.
In April of 2018, his song, "He Promised Me" featuring Tobbi & Tommi and introducing Kiandra, reached #1 on the Billboard Gospel airplay charts making it his first solo #1 in his career. In September of 2018, he released his newest single "Laughter" performed with Korean gospel group Korean Soul.
His musical BORN FOR THIS is a universal story for anyone who has ever yearned for something, for anyone who is looking to find their purpose in life. It follows a talented young man from a tight-knit musical family as he grapples with his faith in his desire for fame. As teenagers BeBe, along with his sister CeCe, experience genuine culture shock when they leave the comfort of their home and family in Detroit to join Jim and Tammy Faye Bakker's "Praise the Lord" network in North Carolina. When the duo rockets to fame, the seductive lure of fame and celebrity comes knocking. Ultimately, Bebe must reconcile the temptations of stardom and fortune with the things he values most in life. The musical has had critically-acclaimed productions at the Alliance Theatre in Atlanta in April 2016, Arena Stage in Washington, DC in July 2016, Los Angeles in August of 2017 and the Emerson Theater in Boston in June 2018. With original music and lyrics by BeBe Winans and a book written by Charles Randolph-Wright, BeBe Winans and Lisa D'Amour. The show is directed by Charles Randolph-Wright (Motown), with choreography by Warren Adams and produced by Ron Gillyard and My Destiny Productions.
"When you're a teenager you don't think your life is being recorded for others to learn from, or to be healed, or better yet to find strength through your fears and failures," shares BeBeWinans. "But now I know these were God's plans for my life. We are all born with and for a purpose and unfortunately where the journey takes us, we don't know. What we can know is that when we have arrived at that place, you can be assured that God was right there with every step, and it was all destined to be." This new musical celebrates that journey.
BeBe Winans has won six Grammy Awards, ten Dove Awards, six Stellar Awards, four NAACP Awards (three with CeCe and one with 3WB with brothers Marvin and Carvin) and three Soul Train Music Awards (two of them with sister CeCe).
Winans is an author who wrote the book "The Whitney I Knew" about his relationship with his dear friend Whitney Houston. He is also an actor and has been featured in project's such as Denzel Washington's The Manchurian Candidate and Broadway's The Color Purple opposite Chaka Khan amongst his credits.
As a solo artist, BeBe has released seven albums with guest appearances from friends as diverse as Eric Clapton, Stevie Wonder, David Foster and Anita Baker and is known for his jaw dropping performances on some of the most important and star-studded musical specials of the past decades.
BeBe & CeCe Winans have taken their message and presented it in a way that has touched and inspired a wide variety of audiences. BeBe & CeCe have nine successful gold and platinum recordings and in 1995 they began to explore their solo endeavors. BeBe, with his sisters, brothers, parents and on his own, has achieved an iconic status with the audiences he has moved and encouraged through the Winans' brand of popular inspirational song.