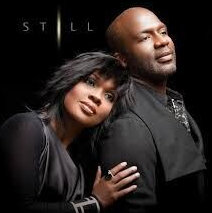 The multiple award–winning vocal duo BeBe and CeCe Winans consists of Benjamin (BeBe) and Priscilla (CeCe) Winans. They were born in Detroit, the seventh and eighth children of David and Delores Winans. BeBe was born September 17, 1962, and CeCe on October 8, 1964. They attended Detroit's Mumford High School.
The siblings first gained national attention when they joined televangelist Jim Bakker's The PTL Club television program in 1982 as the only two African American members of the program's PTL Singers. Their first single as a duo, Lord Lift Us Up, was released on the PTL label and did well enough to encourage a full-length album of the same name in 1984. The album's success, in turn, encouraged the siblings to become a duet act separate from PTL. Between 1987 and 1994, BeBe and CeCe recorded five albums together: BeBe & CeCe Winans, Heaven, Different Lifestyles, First Christmas and Relationships. Because of their soulfully smooth singing on singles such as I.O.U. Me and the Grammy Award–winning For Always, and the fact that the albums were released simultaneously on Sparrow and Capitol Records, BeBe and CeCe's songs often sat concurrently on Gospel, Christian and R&B charts and radio playlists.
By the mid-1990s, the two parted ways to focus on their own solo careers. Nevertheless, 2009 saw the duo return to the recording studio to complete a new album, Still, for Malaco. The album's sweet, pop-infused single, Close to You, climbed to the first position on Billboard's Hot Gospel Songs chart and earned a 2010 Dove Award for Best Urban Recorded Song (the duo has received a total of nine Dove Awards). Still earned two Grammy Awards: Best Contemporary Gospel R&B Album and Best Gospel Performance for Grace. Media personality Oprah Winfrey invited BeBe and CeCe on The Oprah Winfrey Show and instantly fell in love with Grace. I Found Love (Cindy's Song) became the third single release off Still, which reached No. 11 on the Billboard Hot Gospel Songs chart.
After a farewell tour in 2011, the same year they received a star on the Hollywood Walk of Fame, BeBe and CeCe returned to pursuing individual projects. In 2012, BeBe authored a book on Whitney Houston titled The Whitney I Knew. CeCe is senior pastor with her husband, Alvin Love III, of Nashville Life Christian Church. In 2017, she released her first album in nine years, Let Them Fall in Love, on her PureSprings Gospel label.