JJ Thames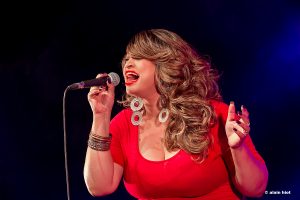 JJ Thames is one of the most popular female Blues acts in the world right now. She is no stranger to critical acclaim and has even been called "the future of the blues" by the legendary Dorothy Moore. It is no small feat amassing 56,000 plays a month on Spotify and consistently touring the country and internationally, but JJ makes it look effortless.
She is currently on her 2017 Summer tour entitled Have Blues Will Travel that will see her hitting over 15 cities in the United States and 5 cities in France between May and August.
This fall she is also embarking on her Autumn tour entitled Blues Revolution that will run from August until March of 2018.
JJ Thames is on roll and it doesn't seem like it will be slowing down anytime soon.