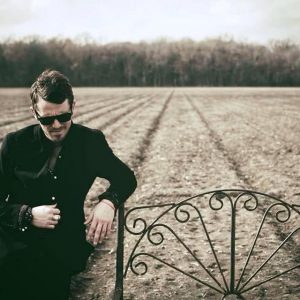 Old Trace Records artist Ron Etheridge debut album There Will Be Wolves, was released on February 24th, 2017. The project contains 13 songs written and performed by Etheridge.
Ron is a native of the Mississippi Delta and has been performing professionally for over 15 years. His unique, story-focused songwriting style takes listeners on a journey through a variety of vivid tales with Ron serving as the narrator. "Big Bad Wolf is a great example of his ability to weave engrossing storylines seamlessly into his music.
In 2015, Etheridge won first place at the The Hard Rock Cafe Battle of the Bands in Memphis,TN. He was the only solo act and beat 300 other contestants for the top prize. The win led to extensive touring of the Southeast as part of a band and as a solo act.  
He has seen critically acclaim with his previous releases receiving 5-star reviews from singer-songwriter focused publications Alternative Country Magazine and No Depression Magazine.
Ron has truly come into his own with this project and created something that is sure to spark the imagination, "I like to leave my music open to interpretation. I want people to listen to the stories and find their own meanings."