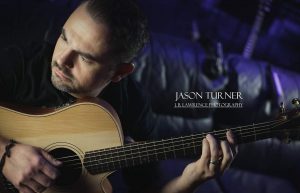 Jason Turner is a Jackson, Mississippi native and has been performing on stages across the Southeast for over 19 years. He has toured extensively, performing over 200 shows a year in cities like New Orleans, Baton Rouge and Nashville. Turner has also won over 20 Best of Jackson Awards, including the 2016 awards for Best Rock Artist/Band and Best Singer.
 Jason writes all of his own songs and draws his lyrics from his personal life. His stage show was a major influence on the creative process. The project was recorded using a live sound aesthetic to give listeners the sonic experience of attending his concerts.
Reset was released on December 2nd, 2016. He is currently preparing to release his latest In Honor Of Number 8 later this year.