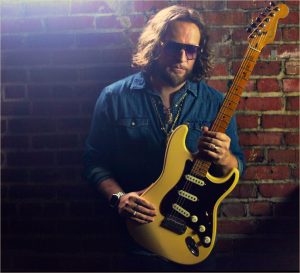 Chad Wesley is a Soul-Rock force like no other. After releasing his debut album 'The Liberation LP' in August of 2016, Wesley & his band have continued to perform on the Southeastern U.S. Club & Festival Circuit creating a near viral buzz that's spreading like a wildfire.
After his recent signing to Old Trace Records/Malaco Music Group, Wesley released his major sophomore follow-up, Bluezy, on October 26th, 2018 with growing national recognition in sight.
Popular with authentic music fans, Wesley's mix of traditional styles of Blues, Southern Rock, Country, Soul(and even Reggae) creates eclectic nostalgic vibes reminiscent of greats like Jimi Hendrix, Bob Marley, and Led Zeppelin. With soulful vocals and guitar playing that is a pure spectacle to witness, Chad Wesley is the next major American artist on the rise!